About Me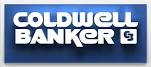 We do more than just sell homes, we provide our clients with an extraordinary experience.
When you are buying or selling property in today's real estate market, it's important to have confidence in your real estate professional. My commitment as your local REALTOR® is to provide you with the specialized real estate service you deserve.

When you are an informed buyer or seller, you'll make the best decisions for the most important purchase or sale in your lifetime. That's why my goal is to keep you informed on trends in the marketplace using the latest statistics in your local area. With property values continuing to rise, real estate is a sound investment for now and for the future.

As a local area expert with knowledge of the communities, my objective is to work diligently to assist you in meeting your real estate goals.

MY COMMITMENT TO YOU
My priority is to put my clients' needs first. I am committed to offering my clients the advantage of professional, personalized service. Thanks to my referral base coupled with my name recognition, I can be selective in the quality and quantity of clients I serve. I never take on more clients than I can dedicate 110% of my time to.

My real estate experience coupled with my education and business experience enable me to develop and implement negotiation strategies that get YOU the best possible terms with the fewest concessions. Whether buying or selling, I am the Realtor for you.
My pledge to you...

To uphold the highest ethical and professional standards
To aid you in preparing your home for the market
To be open and honest throughout your real estate transaction
To offer my expertise in the marketplace
To represent you during the presentation of all contracts and help negotiate the best price and terms
To be committed to representing you and your home to the best of my ability

I will:
Listen and understand what is important to you
Give you objective advice so that you can make sound decisions
Provide solutions to any problems that may arise
Return your phone calls and emails promptly
Keep you informed throughout the escrow period
Set goals and timelines

I will answer your questions regarding:

Real estate contract contingencies
Title and escrow procedures and details
Property inspections and home warranties
Corporate benefits and relocation policies
Referrals to real estate agents nationwide
Investment properties, locally and nationwide

I will give you reliable contacts for:
Title, escrow officers, and notaries
Lending, mortgage brokers, and appraisal services
Financial, tax, and legal consultants
Homeowners insurance companies
Remodeling contractors
General services - painters, gardeners, roofers, movers, and storage facilities
Professional inspectors
Relocation services
DRE#
:
01321005
COLDWELL BANKER
Sun Ridge Real Estate -Roseville Branch
Address
4011 Woodcreek Oaks Blvd. Suite #110
Roseville, CA 95747
Office Hours
Monday - Friday 9:00am-5:00pm